Advocacy

It's time emotional health must be recognized


in healthcare, education, and protected in government.
Click this text to start editing. This block is a basic combination of a title and a paragraph. Use it to welcome visitors to your website, or explain a product or service without using an image. Try keeping the paragraph short and breaking off the text-only areas of your page to keep your website interesting to visitors.
Dr. Martha is an anti-bullying advocate, holistic health advocate, family advocate, and family law advocate. Dr. Martha is committed to supporting individuals and families to maintain health and coping skills, reducing stress, anger, violence, and bullying. Dr. Martha, an activist for social change, and program author is dedicated to supporting families to provide better relationships and healthy families. Martha Watson PhD., CAMS-II is the founder and program author of PractitonerPro® Programs.
Emotional And Psychological Abuse Are Now Crimes In Ireland

USA Laws and Healthcare Must Protect our Emotional Health

Become an Advocate / Stay Involved
Individuals and families deserve support to endure stress, cope with the rise of behavioral health epidemics and violence in communities. The heart of our work offers nonnarcotic approaches to combat community health epidemics and to support families, and couples coping with dysfunctional family members and relationships. We need your participation to make social change. Until we achieve emotional health supported in healthcare or federal law, our goal is to train parents and caregivers, and peers to take charge, helping families and peers endure stress, cope with the rise of behavioral health epidemics by alternative interventions and aid in reducing violence in communities. Stand up for social change, register for a workshop to help your family, become a facilitator, volunteer and collaborate with us! Help us spread the word!
Anxiety is a stress reaction

Caused by chemical imbalances in the body
Depression is a stress reaction

Mindfulness-based therapy is a promising intervention for treating anxiety and mood problems in clinical populations
Anxiety & Depression - Biological Disease

Relaxation Therapies: Mindfulness, Relaxation & Guided Imagery Proven, Effective and Lasting Whole-Person Care
Depression, anxiety, mood disorders are a biological illness!

Stress commences an overactivity of the body's stress-response mechanism. This triggered event directs elevated hormones, such as cortisol, the "stress hormone," and reduced serotonin and other neurotransmitters in the brain, including dopamine, the link to depression. When the stress response fails to shut off and reset, it can lead to depression anxiety & mood disorders.
Promote relaxation with scientifically proven methods to reduce anger, anxiety, depression, stress, and pain as well as improve positive mood, memory, and quality of life.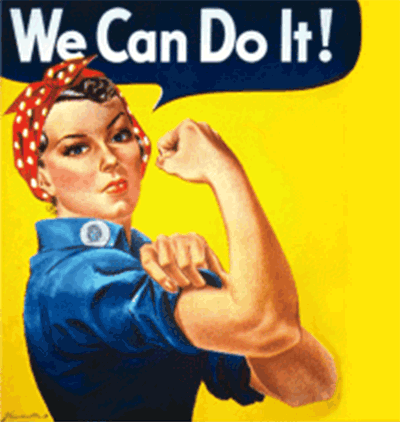 We believe in the power of a Caregiver and Parent ~ the strength & influence on family and the positive beneficial effects to our society.
Social Change Advocacy supports emotional health at the frontline to Protect individuals, children and seniors, our care, health, and


Rights — For All Americans
Our Action Plan Strategy


Our innovative programs launch a family-focused, peer-to-peer, self-regulating strategy for our emotional health.
We Need To Stand Up

Emotional Health Must be Protected and Valued Same as Physical Health

The effects of emotional abuse are just as detrimental as the effects of physical abuse. However, the law does not protect us from emotional abuse. Emotional health must be recognized in healthcare, education, and protected in government. It is our privilege right to being a United States Citizen. Psychological or emotional abuse damages the brain. Typically the damage is commonly known as trauma. Trauma alters the ventromedial prefrontal cortex region of the brain. This region of the brain is responsible for regulating emotional responses triggered by the amygdala. The result of trauma, damage to the brain is associated with mental health difficulties. Disruptions in frontoamygdala functional connectivity have been linked to a wide array of mental health disorders, including depression (Kaiser et al., 2015), anxiety (Kim et al., 2011; Hamm et al., 2014), post-traumatic stress disorder (Gilboa et al., 2004; Bryant et al., 2008), and personality and conduct disorders (Marsh et al., 2008). Source

Our Purpose is a formula for social change that promotes new standards for healthcare, education, and Person & Family-centered Care. Community mobilization helping to make awareness, stop the harmful effects of stress, and action planning to address community epidemics and change local-federal laws and health regulations by protecting our emotional health .
Individuals, Families, and Children are At Risk
50 percent of all therapists will encounter at least one patient who has been sexually abused by a previous therapist. Increasing knowledge and understanding of the pathologies associated with rape trauma in biological, psychological and sociological domains will help to develop more effective treatments for survivors. Source

Start with stress, the crisis at the core of the health care crisis. Need to reduce the deficit and cut corners? Support policies that prevent and manage stress and cut the deficit by an easy couple hundred billion bucks.
Emotional abuse leaves a blueprint even though you don't see it as physical abuse it exists. It must be recognized as a crime as it already is in other countries. Emotional abuse impacts brain development and performance, physical health problems, the deadly cocktail has a signature resulting in mental, physical and behavioral problems, suicide, death, and miscarriages. Our Strategy is to change government systems to institute change on a federal level. Criminal Justice and Public Health Rights must establish new policies that protect our emotional health. Health is a fundamental human right.
ADDRESSING THE OPIOID CRISIS, VIOLENCE AND MENTAL HEALTH EPIDEMICS
Click this text to start editing. This block is a basic combination of a title and a paragraph. Use it to welcome visitors to your website, or explain a product or service without using an image. Try keeping the paragraph short and breaking off the text-only areas of your page to keep your website interesting to visitors.
Anger is an "acute" stress response
Anger and fear are associated with different biological responses to an acute stressor associated with higher post-stressor cortisol levels. Anger Intensification With Combat-Related PTSD and Depression Comorbidity
Anger is not an illness, Mental Health not Appropriate Intervention

According to the American Psychiatric Association, anger is not an illness. The current DSM (DSM-IV) diagnostic manual does not include anger as a diaagnosable disorder. Therefore, mental health professionals are not qualified treating anger.
Because anger is not an illness counseling, psychotherapy, and psychotropic medication is not an appropriate intervention and should not be considered for treatment.
These criminal law programs are overlooked mandating "anger management" programs: and we need to make a change: Drug and Alcohol Treatment, Batterer Intervention Program, Domestic Violence, Veterans Court.
Research shows individuals with inability of self-regulation skills are more prone to Domestic Violence, Substance abuse, and firearms. Effective treatments for anger are by an Anger Management Specialists. The credentials of an Anger Management Specialist are CAM symbolizing, " Certified Anger Management Specialist," such as our founder Martha Watson PhD., CAM-II.
After seven years a caregiver become diseased from the stress
Caregiver stress can lead to serious health problems
Some of the ways stress affects caregivers include:
• Depression and anxiety. Women who are caregivers are more likely than men to develop symptoms of anxiety and

depression. Anxiety and depression also raise your risk for other health problems, such as heart disease and stroke.
• Weak immune system. Stressed caregivers may have weaker immune systems than noncaregivers and spend more days sick

with the cold or flu. A weak immune system can also make vaccines such as flu shots less effective. Also, it may take longer

to recover from surgery.
• Obesity. Stress causes weight gain in more women than men. Obesity raises your risk for other health problems, including

heart disease, stroke, and diabetes.
• Higher risk for chronic diseases. High levels of stress, especially when combined with depression, can raise your risk for

health problems, such as heart disease, cancer, diabetes, or arthritis.
• Problems with short-term memory or paying attention Caregivers of spouses with Alzheimer's disease are at higher risk for

problems with short-term memory and focusing.

Innate, Natural Power of a Mother~ Caretaker

A mother can regulate a child's emotions by achieving a state of coherence through stress management, relaxation therapies. A mother's emotional health will influence a child's IQ level and behavioral health. These facts are scientifically proven.
Mothers* bonding success potential of Infants
Mother-Baby Study Supports Heart-Brain Interactions
Heart has Intelligence ~Our Brain is Nothing More than a Conductor. ~Your Emotions Come from Your Heart Not Your Thoughts

Cardiac Coherence or Heart Rate Variability (HRV) is one of the hottest areas of health and biofeedback research! Neuro-cardiology,

The Heart has a "Little Brain."

Changes in Heart Transplant Recipients That Parallel the Personalities of Their Donors
IMPORTANT INFORMATION YOU NEED TO KNOW
Sexual Abuse within the mental health industry must be brought to the attention

50 percent of all therapists will encounter at least one patient who has been sexually abused by a previous therapist.

The U.S.A. has 50 states, yet only 26 U.S. states have criminalized various aspects of psychiatrist, psychologist and psychotherapist sexual contact with patients. Several of the sexual assaults in the sample were against children, one as young as nine years old while one was only four years old. They are getting away with it by claiming it was "consensual".




What Do ALL the Mass Shooters Have in Common? No Father in the Home

Research shows that school shooters tend to come from broken homes, where one or more parent is absent, addicted or abusive. Mass shooters are at least 90% male.


Emotional And Psychological Abuse Are Now Crimes In Ireland ~ Why Not in USA?


"Society will no longer tolerate the appalling breach of trust committed by one partner against the other," Ireland's Minister for Justice and Equality said.The new law recognizes that "the effect of non-violent control in an intimate relationship can be as harmful to victims as physical abuse because it is an abuse of the unique trust associated with an intimate relationship," Ireland's Minister for Justice and Equality, Charlie Flanagan




#1 Reason for Black Males 15 - 34 Death in USA is "MURDER"

According to the CDC, homicide was indeed the No. 1 killer of black men between the ages of 15 and 34

Stand up for social change, register for a workshop to help your family, become a facilitator, volunteer and collaborate with us! Help us spread the word! For more information or to make a request call Martha Watson, Ph.D., CAMS II, Stress, Bullying & Anger Management Specialist Distance Education Coordinator (814) 662 – 5338

Insight Therapies LLC

0

/